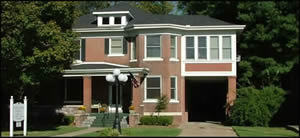 Lawrence & Lawrence, L.L.C. is a full service law firm located in Sikeston, Missouri with an emphasis on estate planning, estate administration and estate litigation.
The firm provides legal representation to clients throughout Southeast Missouri, including, but not limited to: Scott County, Mississippi County, New Madrid County, Stoddard County, Pemiscot County, Dunklin County, Butler County, and Cape Girardeau County.
To schedule a free initial consultation please call (573)471-5554 or reach us at info@sikestonattorneys.com.